Please note, while these resources are still accessible, they have largely been updated and superseded by
Only educators can log in to Belouga as the platform is protected for student cyber safety.
 Breaking the Cycle: Education – A project brief
"Exploration is the driving force behind humankind." – Kate Leeming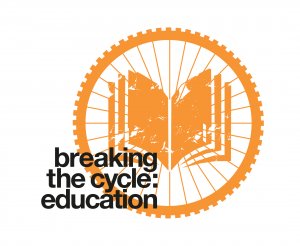 Welcome to the Breaking the Cycle: Education Project! We are excited to see you here. This project is inspired by and the brainchild of Dr. Kate Leeming who's a motivating adventurer. She has cycled the equivalent distance of twice around the world at the Equator; including the entire continent of Africa from west to east, Australia, and Siberia; released an amazing movie called Njinga; and, written a couple of books (Out There and Back and Njinga). She's all set to take on an awe-inspiring project of being the first person to cycle across Antarctica via the South Pole.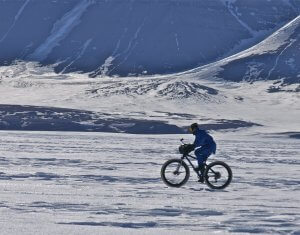 The Breaking the Cycle: Education project will bring together students from across the world to utilise Kate's journey as a source of innovation and creativity. Our goal is that the project will support students to lead their schools, communities, countries and the world in making positive change.
To help make the project a reality, Kate has formed a partnership with experiential education experts, JUMP! Foundation. JUMP! envisions a world in which young people are inspired, empowered and engaged through experiential education so that future generations are better equipped and motivated to contribute to a just and sustainable world.
We have developed two key modules – one focusing on upper primary and the other on lower secondary age groups. There are multiple focus areas such as Civics and Citizenship, Critical and Creative Thinking, Global Issues, and Designing for Innovation. The modules are highly flexible allowing for teachers and students to pick and choose elements that would work best for their classroom. There are opportunities for students to connect directly with Kate on her journeys via video calling. The United Nations Global Goals for Sustainable Development are embedded in the program enabling all students to be inventors, innovators, and campaigners. The students will be challenged to create projects that address key global issues around them and put into action their classroom explorations of following the expedition.
The Breaking the Cycle: Education project is about taking action and inspiring others – leaders and change makers, of this generation and the next – to explore and find their passion and to aim high to achieve it. The project will serve to build on Kate's commitment to contribute towards ending extreme poverty and education for all.
Here are the two 8-10 week modules.
We are always keen to hear educators' feedback and promote activities, interactions and new related educational materials on this website.
Breaking the Cycle using Exploration (Year 5 or 6 Unit)
Breaking the Cycle using Design Thinking (Year 8 or 9 Unit)
Introductory Presentation
As Kate won't always have the chance to tell her story to all students taking part in this programme, here is a video of the presentation she did in San Diego. This video can be watched as a way of introducing the units to classes.
Virtual Presentations
Kate is also working with organisations such as the Victorian Department of Education and Training and Exploring by the Seat of Your Pants to give virtual presentations to classes in Australia and internationally.
Here's an example of a 45 minute virtual presentation that Kate did in February for students in North America via one of our partner organisations, Exploring by the Seat of Your Pants. Kate will do several updates for classes that sign up with EBTSOYP.
Esri Australia has sponsored Breaking the Cycle: Education by kindly providing the interactive map on the Home Page.