Blog 4
17 May
We waited all morning at the Purros Community Lodge but he permit wasn't signed. Jimmy managed to negotiate with the wardens at the southern end of the Skeleton Coast Park, whom he knew well. They agreed to allow us to enter the park as long as the pending permit was delivered by the time we left.
With this news, we set off, very relieved and excited – we know the permit will be signed. Overall, the deliberations over the permit has cost us two days. I have scheduled a few contingency days so hopefully this, in the end, won't stop me from completing the expedition in Oranjemund.
The Skeleton Coast National Park is a 30km wide strip that covers the northern-most 500km of the Namibian coast. From Purros we drove across some vast plains and rugged red-rock valleys, crossed into the park via an unmanned access point, before reaching Sarusa Spring (and spotting herds of gemsbok and springbok and then tracking along the dry Kumib River towards the coast. The landscape became increasingly sandy, studded with rocky iron-based hills.
We had lunch beside the derelict circular lodgings of an old amethyst mine. Later in the afternoon we trekked around an ancient Strandloper site. Strandlopers were beachcoming San people who foraged for food along the beaches. They were nomads and constructed shelters of stone and animal hides. The stone circles we saw were the bases of the shelters, most likely about 100 years old. At that time the German colonists forced Namibia's many ethnic groups into designated regions – the Strandloper culture was lost.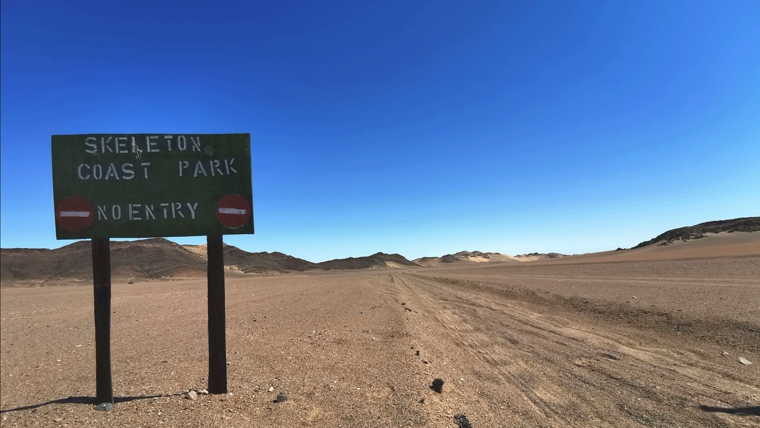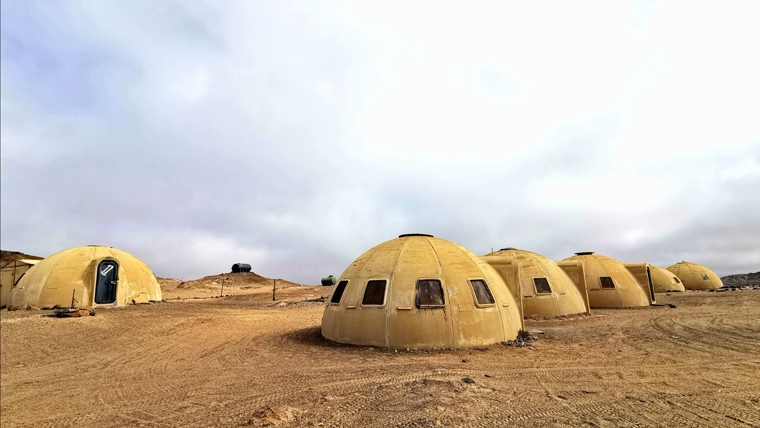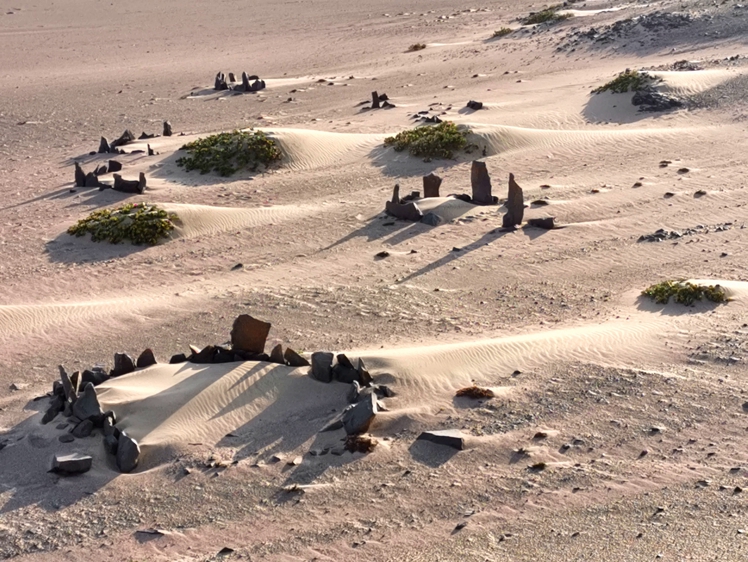 18 May
Today we simply drove a further 130km to the coast at Cape Fria seal colony and then following the beach all the way to the mouth of the Kunene River.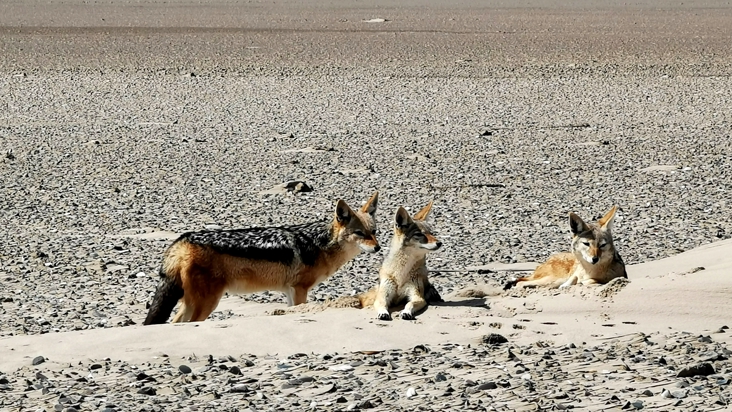 I was keen to notice the weather pattern; cool, foggy morning where the diffused light from sunrise was at about 7.15am. The wind was initially an onshore wind that switched to the usual south westerly at about midday. I will need to base my daily routine around the winds in particular; get as much distance done in the mornings to take the pressure off throughout the afternoons when the winds are typically severe. I am more worried about the headwinds than anything else.
Tonight we are camped about 10km back from the river, nestled in some enormous sand dunes to shelter from the persistent winds. Everyone is excited about the journey ahead and all have turned in early. Time to do some work!