Blog 2
6th and 7th February
Total distance: 21km
The 6th February was a huge day, leaving my hotel at 4am to get to Cape Town International airport in time for the 6am flight.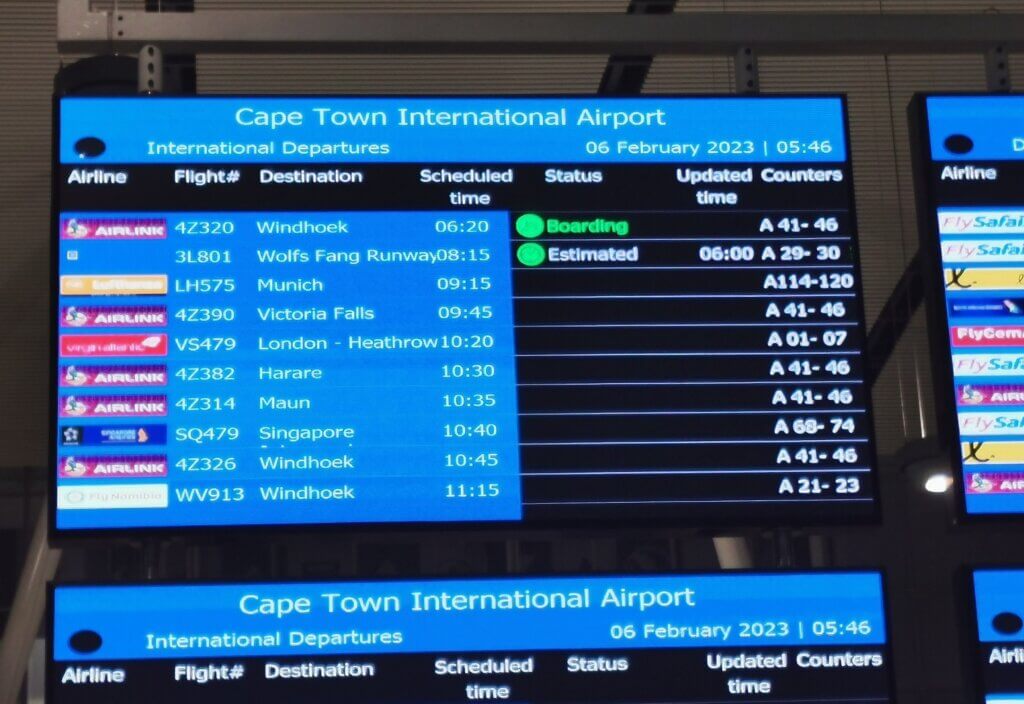 It was an incredible thrill to board an Airbus bound for Wolf's Fang Runway, Antarctica! Travelling with me (in First Class mind you…a new experience for me!) were three others taking part in White Desert's World's Greatest Day – a day trip to Antarctica, and a few others – employees and a couple of photography expeditioners who were doing their own trip.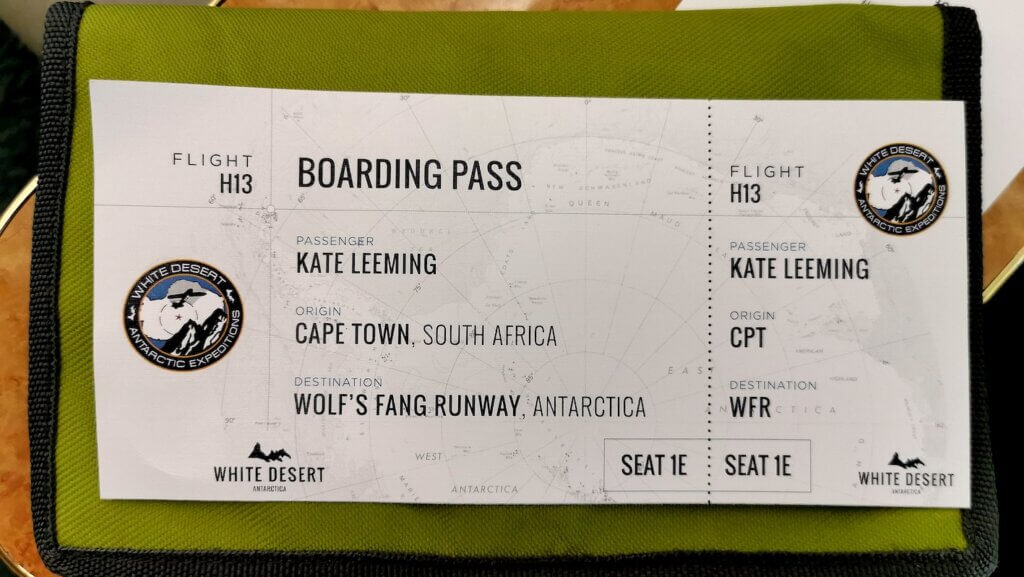 About an hour before landing, the captain started to turn the temperature down and we were asked to get into our warm clothes.
It was a surreal experience arriving on the blue ice runway and then stepping out into the vast expanses of – the white desert! The mountains from which Wolf's Fang got its name, were about 40km to the west and nearby, the landscape was speckled with a series of nunataks (small mountain tops protruding through the 1km of ice that blankets the area).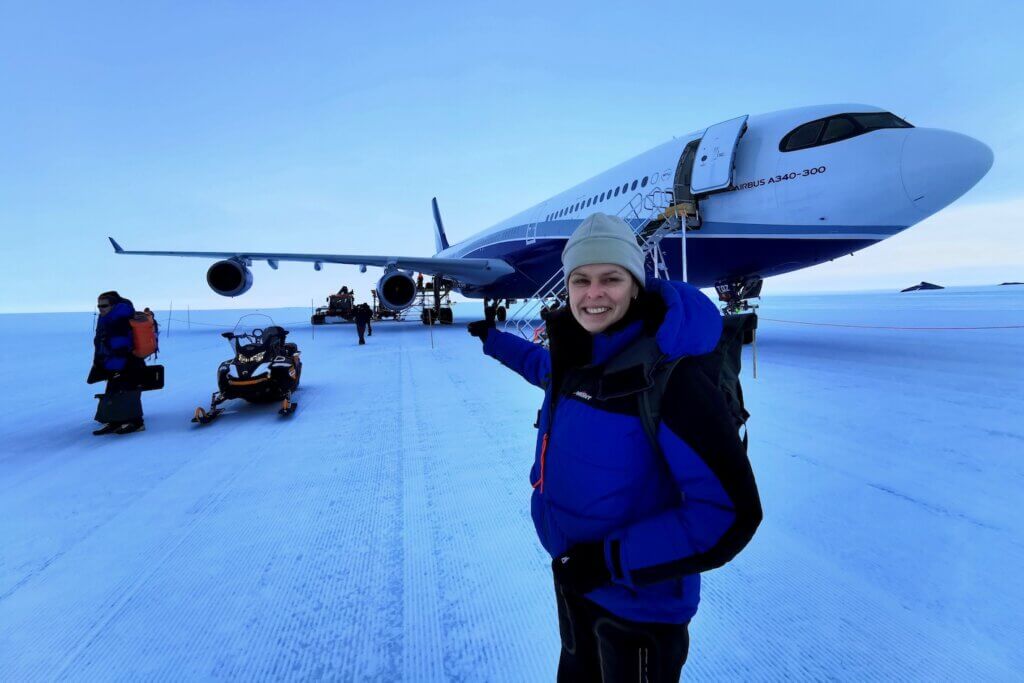 In the afternoon I put my bike together, did a quick photoshoot with Andrew and Siggi (photographer/ videographer), who took some excellent footage and stills. I then pedalled to White Desert's brand new camp called Echo (the unworldly design was inspired by the seminal age of space exploration), a 10km round trip. On the return ride, the low sun produced a spectacular orange glow across the landscape. As we are approaching winter, there is still 24 hour light. The sun does now set at around 10.30pm, but it is bright light again by about 1.30am.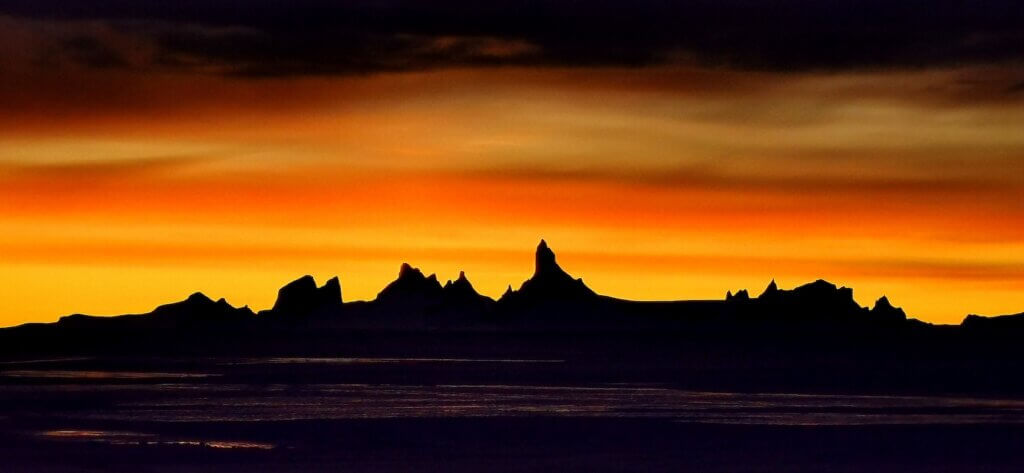 As we were preparing to leave, news came through that there was a complication with the permit for my journey. The result was that we were delayed at least a day. It was very frustrating because the weather forecast was favourable, but I understood that safety and environmental protocols are necessarily strict to protect Antarctica to ensure it is kept as a pristine wilderness.
It was an anxious wait and I filled in my time by doing a second ride on the groomed road to Echo Camp, this time filming the round trip for cycling app, FulGaz and testing my camera set ups. For other recent expeditions I have been travelling with a dedicated filmmaker, but this time I will need to capture the journey with my action cameras.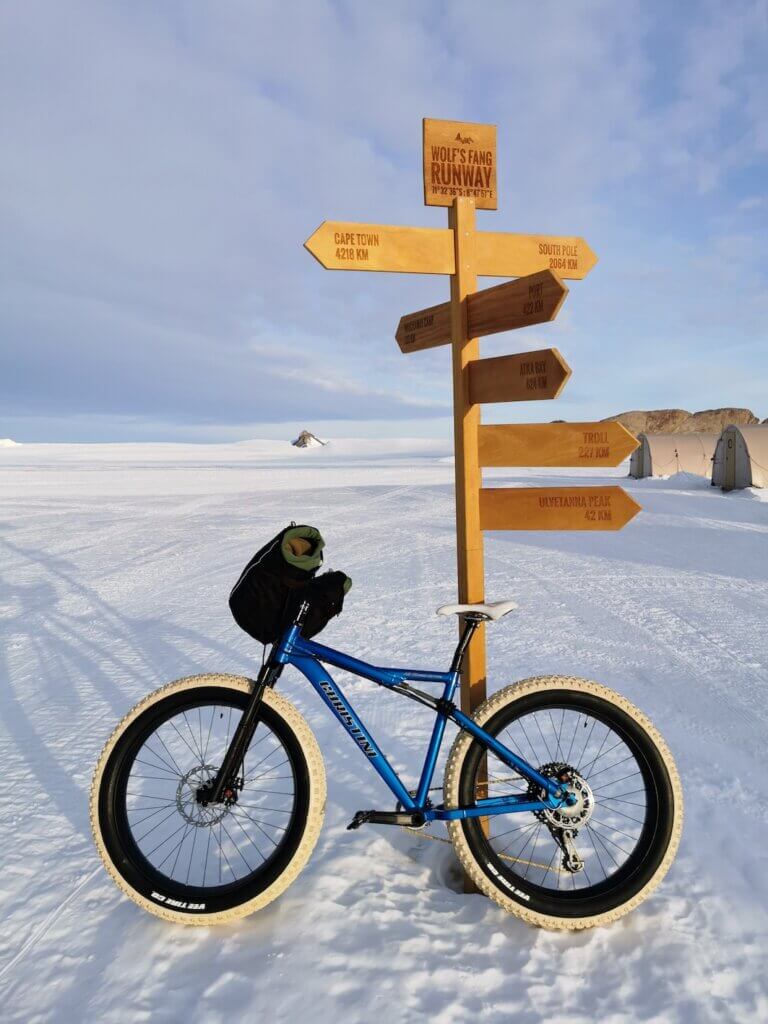 The expedition will be a supported cycle journey from Wolf's Fang Camp (approx. 1100m), following White Desert's 200km route to Whichaway Camp on Schirmacher Oasis (approx. 100m).
Apart from being able to follow the journey on the Zero Six Zero interactive map, where I will be leaving short updates (from a Garmin inReach device), I have no access to internet, so these blogs are being posted in succession immediately after the expedition … as soon as I can publish them.