Blog 1 
Back out there
Welcome to the first blog for Breaking the Cycle Across Australia 2023. Many of you will remember that in 2021 I began this 7500km journey from Cape Byron, Australia's most easterly point with the aim of finishing at Steep Point, the continent's most westerly tip.
I started on 1st May from the Cape Byron Lighthouse, my route tracking across the Great Dividing Range and through northern NSW to Tibooburra and the Corner Country. Ninety kilometres into Day 17, after 1528km, I crashed on the edge of the Strzelecki Desert and broke my collarbone. We immediately returned to Melbourne where I had surgery, but when my shoulder had healed (enough for me to resume the ride), the team was unable to travel due to interstate Covid-19 border restrictions and I had no choice but to postpone the expedition.
Finally, after two years, I am almost about back out there, writing this blog from my tent in Broken Hill. I plan to start cycling on 8th June at the point where I crashed on the Toona Gate Road, 10km north of the Queensland/NSW border. 
As usual, pulling this expedition together has involved months of planning and many weeks of very little sleep, so effectively, a detraining regime! I've been juggling several big projects at once – its all good but I can't wait to get on the bike and away from the computer screen.
Over the last two years, my plans for the journey have evolved even further and are a little more ambitious now as I weave in stories related to sustainability and First Nations knowledge and culture. And … I'm pretty excited about how the story will unravel. Here is the route plan: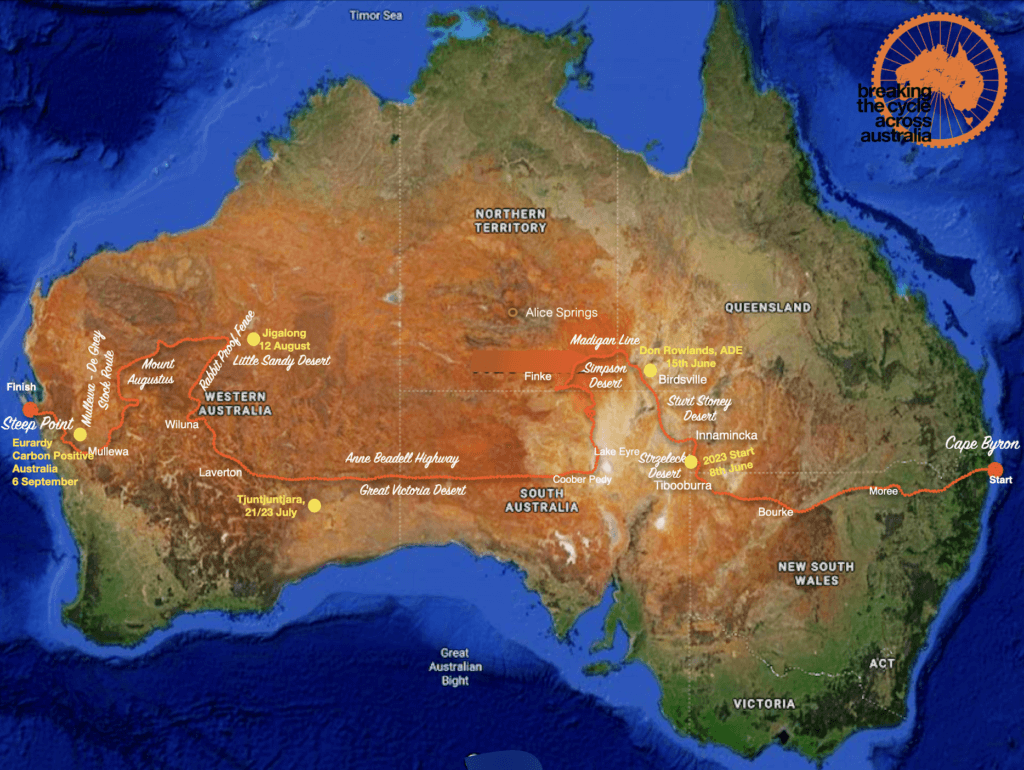 Winter is meant to be the Dry season but this year seems to be wetter than usual. Out here, it doesn't take a lot of rain to make the dirt tracks impassable. There is an issue with the flooding of Eyre Creek, forming a barrier across the eastern side of the Simpson Desert (Munga Thirri). I have access to the best experts who are all watching what happens. After significant rain yesterday there are issues also around Tibooburra and Innamincka and we have to wait until we reach Tibooburra to get the most accurate information.
The 13-week expedition will be filmed by two highly skilled, experienced filmmakers; Gelareh Kiazand will cover the first 5 weeks to Coober Pedy and then Mark Game will cover the final 8 weeks. Gelareh is arriving in Broken Hill in the morning, having flown in from Tehran (quite a contrast!)
I am working with the same support team; Neil and Helen Cocks, Martin and Sandra Bailey, Rick Hunter and Russell Knight is also joining us this time. Unfortunately, Neil and Helen are unable to start but we hope they can catch us up very soon. I am in safe hands – I could not find a more experienced and competent team of 4WD experts.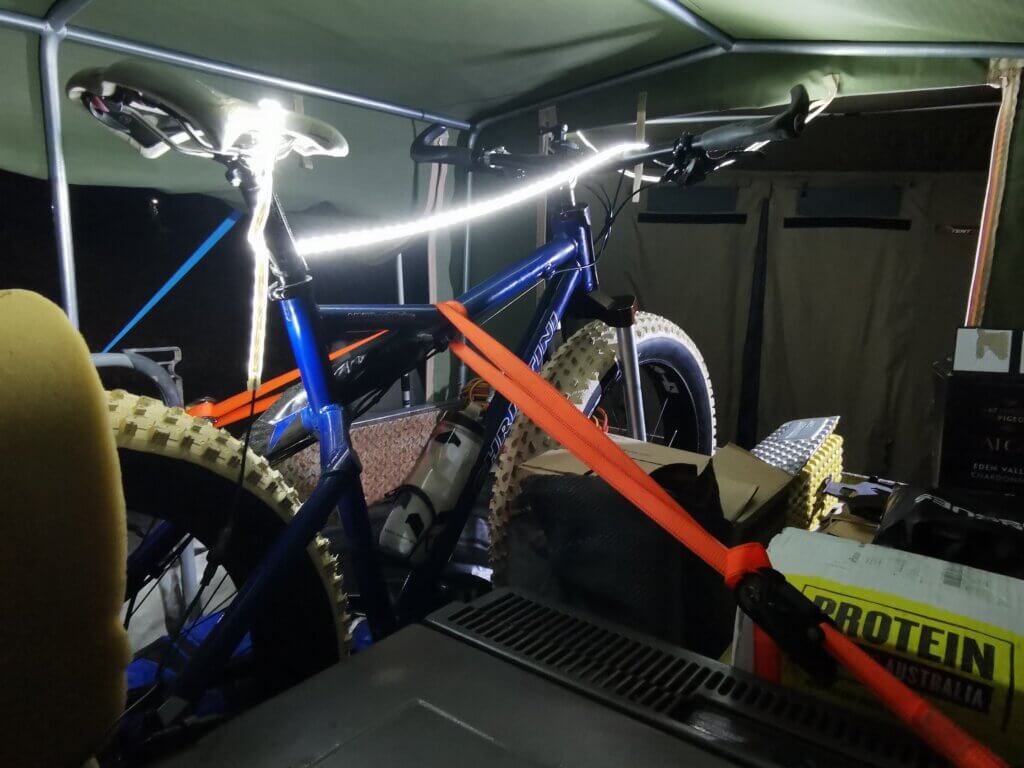 This time I have some more help on the social media side thanks to Mike Brailey from Overland Journal Europe, Belouga (education partner) and Anthony at ZeroSixZero who has created a beautiful tracking map.
You can follow the expedition as it happens https://z6z.co/breaking-the-cycle-australia.
Belouga has created some education resources using the four videos from 2021, though you need to be an educator to sign up (free). https://www.breakingthecycle.education/belouga/
Here are all four videos if you would like a recap of the journey so far:
Last but not least I would not be able to do this journey without the support of my Sponsors, Official Suppliers and Partners. Thank you!