Blog 1
A new year and new expeditions on the horizon! I am very excited to welcome you all to the first blog for Breaking the Cycle Antarctica.
Supported by sustainable travel company White Desert, the mission is to cycle across Queen Maud Land on the edge of the Antarctic Plateau, from Wolf's Fang Camp (1130m elevation; 71o 32' 00" S 8o 50' 00" E) to Whichaway Camp (100m elevation; 70o 48' 00" S 11o 23' 00" E). Time and resources permitting, I plan to pedal back to Wolf's Fang, a return journey of approximately 350km over eight days.
This will not only be the best preparatory expedition for Breaking the Cycle South Pole, but also a credible project in its own right. There is no track here. We will navigate using a series of waypoints between White Desert's two camps. Due to the existence of crevasse fields, I will cycle with the protection of an Arctic Truck support vehicle, tethered to it in the danger zones.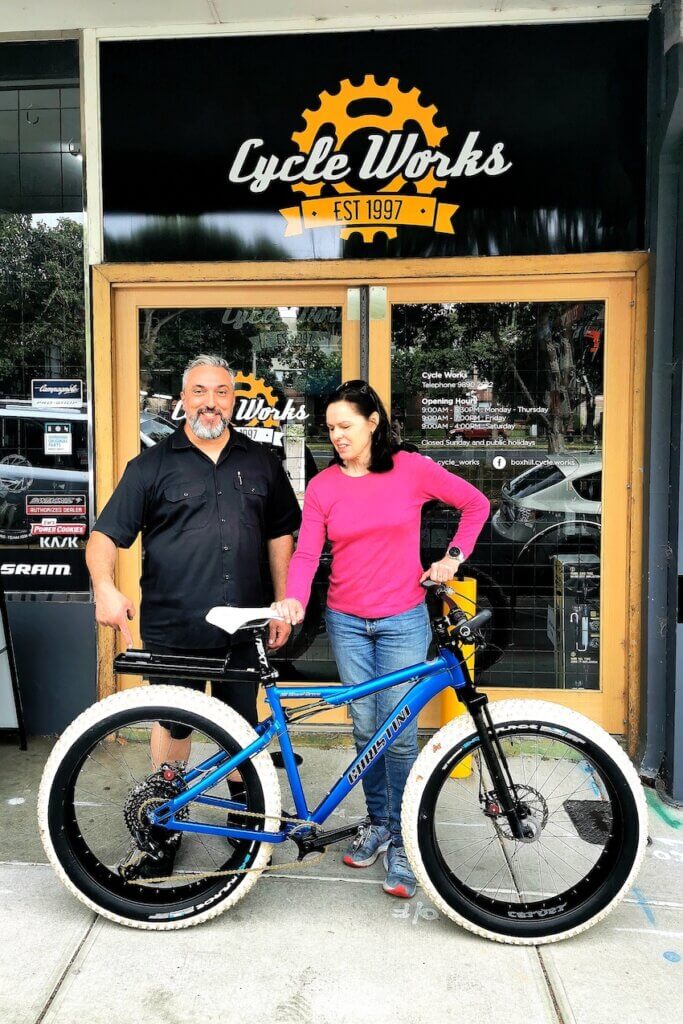 This is a totally bespoke expedition, no one has ever done this journey by bike before. It will complete my series of doing one preparatory expedition for my planned Antarctic crossing on each continent. (Baja Divide, Mexico – Iceland – Finke River, central Australia – Ladakh, India – the Skeleton Coast, Namibia – the Andes, Peru, Bolivia, Argentina, and finally Queen Maud Land, Antarctica).
I have not done a significant polar expedition since 2017 so BTC Antarctica is an important opportunity to fine tune BTC South Pole logistics, test equipment and prepare mentally and physically. Even with my custom-made Christini all-wheel-drive fatbike, it is always a fine line as to whether I can cycle or have to push.
I am preparing my mind to cope with whatever weather conditions Antarctica serves up. February is the end of summer and the season is turning. Temperatures are expected to range from about -5C around Schirmacher Oasis (100m above sea level) to possibly -20C at night where the route ascends to 1800m. Winds could be a real issue, particularly on the first leg.
You will also be able to follow the route thanks to mapping company Zero Six Zero, who will be producing an interactive tracking map.
Education partner, Belouga is going to help with social media while communications are difficult during the journey, and together we are using this expedition in the build up to an education panel for schools on environmental innovation that I will take part in just after the expedition.
While in Antarctica I will also film a couple of rides for the cycling app FulGaz so that its 60,000+ members will have some unique virtual indoor workouts (without the extreme weather, soft snow and crevasse fields…)
Pulling this expedition together has been intense. While I had been working on it for about six months, devising the plan with White Desert and searching for sponsors, it was only 10 days ago that we were able to press "Go". I hadn't managed to find all of the funding, but White Desert, who had already invested in the preparations (logistics, support vehicle and drivers, submitted environmental and safety assessments, allocated food, etc) invited me to do it anyway! Kindred explorer spirits! They seem excited about this too.
That's not all! I have been asked to be a presenter on a Ponant cruise around the Antarctic Peninsula in partnership with French NGO, Le Circle Polaire and its initiative, Women of the Poles. When I return to Cape Town after the cycle expedition, I will have just four days to get to Buenos Aires, Argentina to then travel to Ushuaia at the most southerly tip of South America. More about that later. As you might imaging, preparing for two very different Antarctica trips at once has been a complex affair!
Thanks must also go to The Royal Melbourne Tennis Club, my professional colleagues in particular, who are covering for me at very short notice.
Here are the Official Sponsors and Suppliers: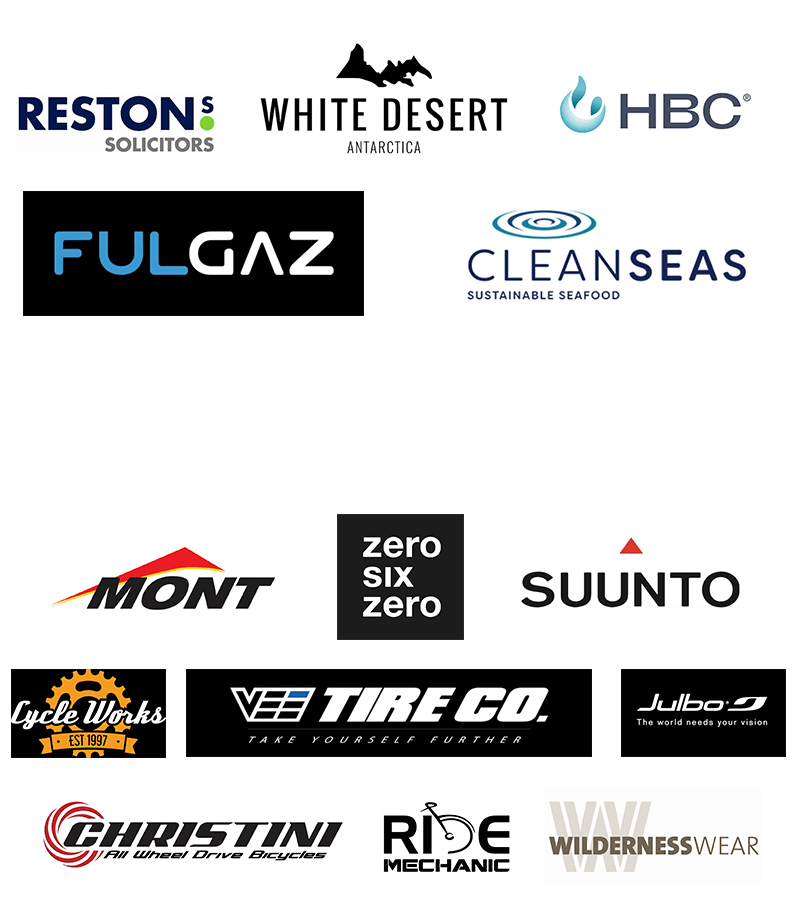 After 31 hours in transit, from Melbourne to Dubai to Cape Town, I am just catching up on some sleep and making the final preparations for the five hour flight on Monday 6th, from summer in South Africa to summer in the Great White Desert!